The festive season is around the corner, and for a business, this is the time of the year where you distribute gifts to your staff members and clients. This festive season we have an interesting gifting option for you: customized clothing items. You can collaborate with the embroidery and t-shirt printing business for customization.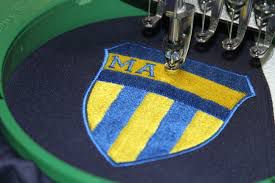 Embroidery and t-shirt printing are gaining popularity in the corporate sector for their unique ability to promote a brand. You can get a logo and your brand name embroidered on hoodies, polos, or sweatshirts, and you can also get these logos and names printed on t-shirts through screen printing.
These customized clothing items are not just affordable when it comes to purchasing gifts on a large scale, but these items have other benefits such as
These clothing items will represent your brand.

They will act as a symbol of unity and uniformity among your staff.

For clients, these items will act as a token of loyalty.

And last but not the least, these clothing items will expand your brand's visibility to a larger audience, which in return will increase the popularity of your brand.
To get all these benefits, all you need is to find a premium and affordable embroidery and t-shirt printing business because the quality of the product is the top priority when it comes to representing a brand. Only a premium printing business will offer you timely delivery of high-quality products at an affordable price.
Endnote:
If you are looking for gifts for your staff and clients in Omaha, connect with Omaha Print Shop for embroidery and t-shirt printing services. We offer premium quality services at an affordable price. We are one of the leading t-shirt businesses in the city. You can visit our website to check out our price quotes.
Also, read about How Can Embroidery and T-shirt Printing Help to Leave a Mark on Your Audience?